White Pass & Yukon Route

Diesel-electric Loco GE 84-ton #91 at the front of a southbound
train from Fraser, BC to Skagway, Alaska, June 21, 1997.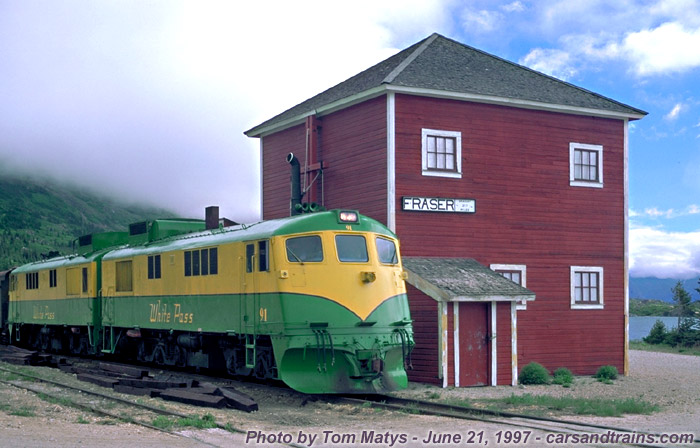 Tom Matys Copyright © 1999-2010 Iron Road Productions
The 10:20 am train is ready to depart Fraser, B.C.
on a return trip to Skagway, Alaska, July 2001.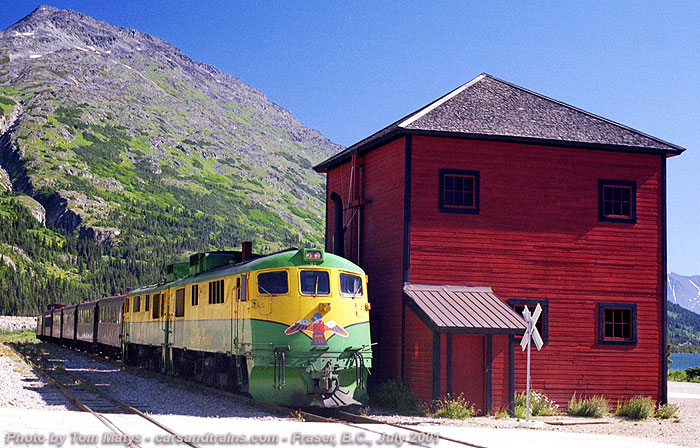 Tom Maty Copyright © 1999-2010 Iron Road Productions