Canadian Pacific CP Rail RDC-2 91

RDC-2 number 91 is on the move. After sitting at Ogden shops for a very long time, it has recently been moved to a siding at 9th Avenue and 4th Street S.E.

For more photos of this and other Canadian RDC's,
please visit the section of this website.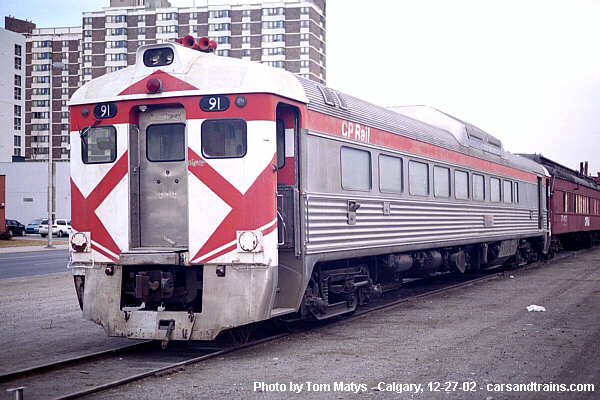 Photo by Tom Matys, (Calgary, 12-27-02), Copyright © 1999-2005 Iron Road Productions